Are you interested in helping animals in need, but don't know where to begin? Keep reading to learn about some of the paw-esome organizations we have supported over the years and other Bay Area Animal Shelters and rescue groups who are making a big difference. We'd love to mention every single rescue and shelter on this list, but that would be one long list. Just because you don't see them here, doesn't mean they aren't awesome. We encourage you to look up your local rescues and shelters to find out how you can get involved.
There are so many ways you can give: tax-deductible donations, pet supplies, your time (volunteering), and your home (fostering) are just a few. We are giving back too!
What Is The Difference Between Shelters and Rescues?
City and county animal shelters are open admission shelters, meaning no animal will get turned away even if they don't have enough space. Animal shelters begin the important work of getting animals socialized so they can be adopted, often running on very limited resources and funding from the local government. Some shelters may need to euthanize animals that are too sick, aggressive, or otherwise un-adoptable, which some people call a "kill shelter". Many city and county shelters have worked hard with the assistance of volunteers and rescues to improve live release rates and greatly reduce euthanasia rates.‍
Rescue organizations can select which animals they take in, the majority of which come from local city and county shelters. Rescues help get animals adopted, but do not receive any government funding; they run on the generosity of donations and volunteer efforts.
Both rescues and shelters are in need of community support from funding to supplies to volunteers. Make sure to look up your local rescue or shelter to see how you can help cats and dogs find loving homes and spread the word!
Bay Area City Shelters
OAS is Oakland's only open admission shelter and has a nationally-recognized rabbit program. In partnership with Friends of Oakland Animal Services, they saved thousands of animals last year.
OAS is Oakland's only open admission shelter and has a nationally-recognized rabbit program. In partnership with Friends of Oakland Animal Services, they saved thousands of animals last year.
SFACC is San Francisco's only open admission shelter, taking in over 10,000 animals every year. Despite the extremely high volume of animals coming in, SFACC has an impressive live release rate. This is largely in part of the efforts of hundreds of volunteers and dozens of partnering organizations.
Bay Area Rescues & Organizations
San Francisco
Cats may have 9 lives, but senior dogs at Muttville get a second chance at life by being cared for in their golden years. Senior dogs and senior people both need exercise and affection – Muttville makes it very easy for these two groups to connect. Muttville waives adoption fees and provides supplies for anyone over the age of 62 years old who adopts from them. Muttville also became well-known for organizing Cuddle Clubs, where senior people who aren't able to take on the responsibility of becoming a pet parent can still care for older dogs that are waiting to be adopted. You can support Muttville by giving a tax-deductible donation, volunteering your time with their frequent outreach events, or caring for a foster or hospice Muttville pup.    
The SF SPCA is known for their exceptional positive reinforcement dog training, offering numerous classes to the local community.
FDR offers many awesome programs including The Kern Project, which provides free spay, neuter, and vaccination services to low income families in Kern County.
RDR's impact reaches far and wide with their mobile adoptions and numerous monthly outreach events. Their Urban Sanctuary for dogs in Oakland serves many needs of the local community.
East Bay
Cat Town focuses on older, scared, stressed, sick, or injured cats that are deemed hard-to-adopt and at-risk for euthnasia. Since its start in 2011, Cat Town has found permanent homes for more than 1,800 cats and helped reduce the euthanasia rate at the local municipal shelter, Oakland Animal Services, by more than 70%. You can enjoy the company of some of these adoptable cats and a cup of coffee at Cat Town's RAWR cat cafe (they also have a great gift shop for cat lovers) or you can visit the Cat Zone. Cat Town is looking for local volunteers and foster care providers to help vulnerable shelter cats; you can make a donation to support these programs as well.  
The East Bay SPCA helps thousands of animals find homes and is very involved in the local community. They offer many great programs, such as the Seniors 4 Seniors program where adoption fees are waived for anyone over the age of 62 who adopts an animal that is older than 7 years old.
Hopalong Animal Rescue is unique in that they are 100% foster based, often connecting a shelter animal to a home in less than a day. Hopalong plays a big role in emergency relief by providing temporary homes for animals from families and rescues during natural disaster evacuations. In fact, they will have a brand new emergency relief annex starting January 1 as part of an expansion. You can help Hopalong out by joining their community of foster providers, making a tax-deductible donation, or volunteering your time.
ICR is known for their trap-neuter-return projects, which has spayed or neutered tens of thousands of "community" cats (ie stray or unowned). ICR is small but mighty force in the local community with very limited resources and run completely by volunteers. They host regular adoption events in Alameda and are big of community education. There are many ways you can support ICR, including making a tax-deductible donation (why not give to the Adoption Cage Sponsorship Program?), donating supplies, or volunteering your time.
BH has been helping animals for over 90 years, and supports the wellbeing of local animals with low-cost veterinary care services and dog training programs. They also host really fun fundraising events!
MF has an adoption center in Point Richmond and a 283 acre Sanctuary in Medicino County. This allows MF to take in far more than cats in dogs; they have an amazing Milo Horse Rescue Program and have the capacity to look after all types of farm animals. Of the 1,400 animals MF finds homes for every year, one of them was Darwin, now the beloved pup of AnimalBiome Founder, Holly Ganz, Ph.D. There are many ways you can support MF including giving a tax-deductible donation, volunteering your time, or fostering an animal.
ARF is exceptional at supporting both humans and animals in need. For example, their Pets and Vets program connects veterans with service animals and their Pet Hug Pack brings therapy animals to those in need of succor. ARF also supports low-income pet parents by providing pet food and veterinary care through their FoodShare and ARF Emergency Medical Fund programs, which helps keep pets in their homes. Lastly, ARF is big on community education by offering classroom visits and a variety of training programs. You can help all of ARF's incredible efforts by making a tax-deductible donation, fostering an animal, or signing up to be a volunteer.
HRS has rescued tens of thousands of rabbits, which often end up in shelters because their care is not as easy as some people thought it would be. HRS is also big on bunny activism and education about this very common and adorable pet.
JP works closely with many partner rescues, including Slaughterhouse Survivors in Habin, China to save dogs and cats from the meat trade.
CCHS has a homely, free-roam cat shelter called Kitty Corner and helps provide supplemental pet food to families in need through the AniMeals program.
North Bay
Rancho Compassion is a sanctuary for dozens of rescued farm animals. RC is big on education, which you can have a hands-on experience with on their Visitor Day Tours.
All animals at the Azaya Ranch Sanctuary have come from shelters all over California and all have different backgrounds and needs. Azaya matches these animals with appropriate homes and families.
Humane Society of the North Bay provides shelter and compassionate care to local animals in need. They offer programs that improve their lives, aim to strengthen the life long commitment between animals and people, and strive to protect animals from cruelty or neglect.
South Bay
HSSV takes a lot of pride in being the first Model Shelter in the country. They offer free spay and neuter services for the pets of local residents as well as many other services that pet owners need throughout a pet's life.
Not in the Bay Area?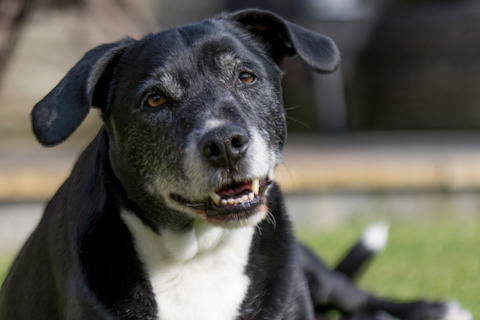 That's OK! All rescues and shelters are in need of funding, supplies, and volunteers. Look up your local rescue or shelter to see how you can help out. Try using Volunteer Match to find a place close by where you can volunteer your time.
There are many animals who don't have access to some of the amazing resources we mentioned above, but you can still help out animals in need all over the country through Waggle.org.‍
Is there a non profit in mind that you would like to support but you don't have the means? Just use GoodSearch, GoodShop, or Smile.Amazon.com with your regular online activities and shopping. It won't cost you anything, you give back, and you may even get a discount!
KittyBiome™ Gut Restore Supplement
KittyBiome™ Gut Health Test
KittyBiome™ GMP